Counseling
Global IBIS Ltd. Tokyo Business Support Center
Tel:03-6268-8505 Fax:03-6268-8506、contact@globalibis.com
Students
Needed
By
Kurashima,Tsutsumi
Rate
2,000 yen/person for one lecture
Place
Headquarters Meeting room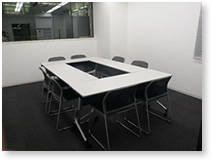 Global IBIS Group holds an international business and we are working with foreign workers in Japan. We also have a number of Japanese partners who are living overseas and foreign partners overseas.
To every foreigners living in Japan, we provide Japanese business terminology which you cannot get from Japanese literature and textbooks. Why not talk with us, read the documents and write Japanese if you think of business in Japan?
Continue to be enrolled in, you will have an interest in our business and master business Japanese. You also have a chance of business partners. Those aimed at a professional translator and freelance writer, this is the best school.
Anyone who applies except university students can take this course. We welcome not only candidates for our partners but also foreigners who want to master business Japanese.
Materials and reports written by our foreign partners will be the best for getting to know real business Japanese. We offer you the individual learning needs with one on one lesson. You will master business Japanese which is good enough for think tank with continuing taking this class.
Monday afternoon up to 30 minutes free at the headquarters reservations are necessary, please phone or e-mail one week advance.
The class will be minimum two people. You can attend with your friends. In case many people will attend we may adjust the class.
One lesson per week for approximately 1.5 hours is scheduled. According to the number of participants term will be fixed each time.